Reminder – deadline for Individual Protection 14 applications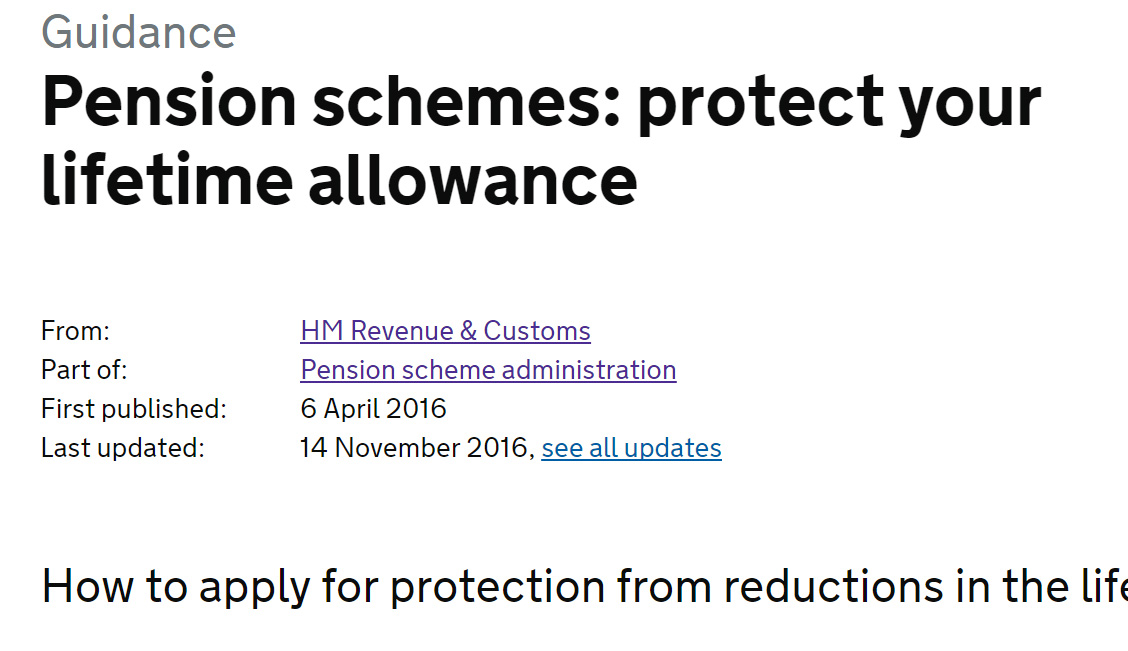 The deadline for applications for Individual Protection 14 is fast approaching, it is now just over a month away (5th April 2017).
By way of background, when the Lifetime Allowance was introduced in April 2006, it was originally £1.5M and increased in stages to a peak in 2011/12 of £1.8M, since then successive Budgets have cut the Lifetime Allowance to £1.5M (from 6.4.2012) to £1.25M (from 6.4. 2014) and most recently to £1M (from 6.4.2016). When the April 2014 reduction happened, there were two mechanisms through when the higher Lifetime Allowance could be protected, Fixed Protection 2014 and Individual Protection 14.
Whilst the deadline for applications for Fixed Protection 2014 has now passed, there is still a small window of time to apply for Individual Protection 14 (IP14), which closes on 5th April 2017.
To be eligible for Individual Protection 14, you must not have Primary Protection, and the total value of your pension savings on 6th April 2014 must have exceeded £1.25M on that day. Individual Protection 14 allows the value of pension savings to be protected from reductions in the Lifetime Allowance, the amount protected would be the value of the pension benefits that day (so long as they were more than £1.25M), subject to an overall maximum of £1.5M. Having Individual Protection 2014 does not prevent future contributions and benefit accrual.
Details of how the protection works and how to apply can be found here: https://www.gov.uk/guidance/pension-schemes-protect-your-lifetime-allowance#individual-protection-2014
Note that we do not provide advice on protection, you should speak to your financial adviser if you wish to claim this form of protection.
March 6th, 2017