InvestAcc is a finalist in 5 categories of the ILP Moneyfacts Awards 2022!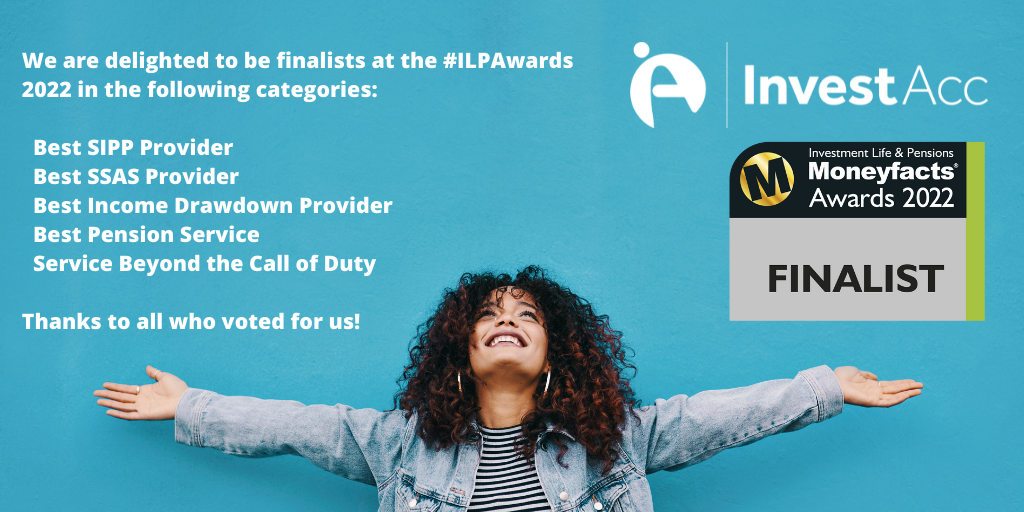 Moneyfacts Magazine have announced details of finalists at the Investment, Life & Pensions Moneyfacts Awards 2022.
We are delighted to be finalists once again in the following five categories:
– Best SIPP Provider
– Best SSAS Provider
– Best Income Drawdown Provider
– Best Pension Service
– Service Beyond the Call of Duty
The winners will be announced at a glittering ceremony at the London Hilton Park Lane Hotel on 15th September 2022.
You can read about the awards and the other shortlisted firms here: https://www.moneyfactsgroup.co.uk/awards/ilp/shortlist
Thank you once again to all advisers who voted for us!
#ILPAwards
May 27th, 2022