*** IMPORTANT: Contacting us during the Coronavirus / COVID-19 outbreak ***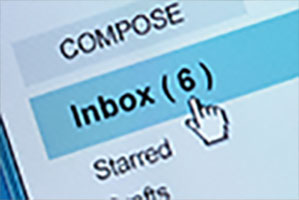 The UK Government has announced stringent measures to help curb the spread of coronavirus (COVID-19) restricting travel, enforcing working from home and support for businesses financially.  In response, InvestAcc has asked all colleagues to work from home until further notice and are using the latest technology to connect with one another and importantly to assist our customers and their advisers, ensuring we are open for business as usual.
As our office telephone number will not be in use during this period, please use the following email addresses so that we can respond to your enquiries:
SIPP Admin Team – sippadmin@investacc.co.uk The SIPP admin team deals with the establishment of new SIPPs, requesting transfers from other providers, issuing plan documentation, ad hoc statements and annual reviews. They also handle the paperwork for investments and requests for benefit payments.
SIPP Accounts Team – sippaccounts@investacc.co.uk This team deals with all financial transactions including contributions, rental receipts and payment of adviser fees.
Property Acquisitions Team – property@investacc.co.uk This team handles transactions including the purchase of commercial property and land, as well as in-specie transfers of property and re-allocations between members funds.
Property Post-Acquisition Team – propertyadmin@investacc.co.uk This team deals with sales of properties owned by our SIPP and SSAS schemes, they also deal with lease renewals, enquiries and property insurance.
SSAS Team – ssas@investacc.co.uk  The SSAS team handles the establishment and day to day administration of our book of SSAS schemes. This includes work involved in taking over the trusteeship and administration of SSAS arrangements with other providers. They also deal with investments, and requests for benefit payments.
Business Development – sales@investacc.co.uk. Our Business Development Team assists advisers and potential new customers with enquiries relating to the establishment of new SIPP and SSAS schemes, including details about our company, product range and the types of investments which we allow. Individuals may contact them directly as follows:
Customers who are not already using our online 'SIPP View' service should send an email to sippadmin@investacc.co.uk to be provided with login details.
Please continue to visit our website to find out the latest developments.
Stay at home. Protect the NHS. Save lives.
March 26th, 2020